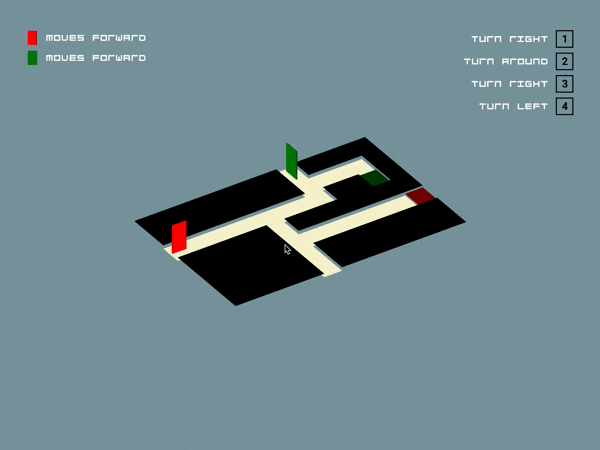 Click on the ground to put numbered action stamps that will make your fellow walk to the right direction.
This jam game was made in 48 hours for Ludum Dare 46, and against all expectations reached the glorious top 100 in ranking, yay !
Play the game.
You can play it on the Ludum Dare page or on Itch.io.